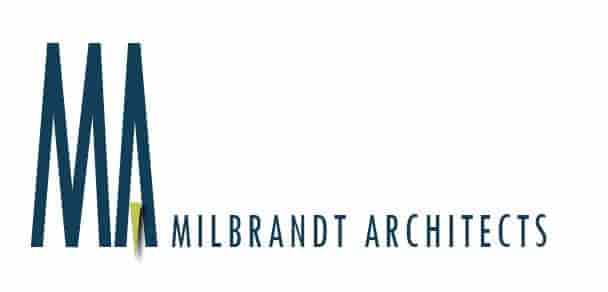 Case Study: Milbrandt Architects
Milbrandt Architects depends on seamless technology and effective communication to make big things happen.
Architecture is no longer a paper and pencil operation. With more than 35 years of service on Seattle's Eastside, Milbrandt has lived the evolution of technology in the residential design field. "We work in the realm of deliverables," says Rick Tolleshaug, Senior Principal Architect at Milbrandt. "We provide detailed drawings and plans for our clients, but those drawings aren't born on paper anymore. Our team relies on advanced architectural technologies to render drawings, store data, and collaborate with our team, our clients, and our contractors. It's a core part of our business operations." Milbrandt was one of the region's first adopters of CAD software, and they've never stopped innovating.
The Switch
Fifteen years ago, Milbrandt was an established team of six working out of their Bellevue office. Their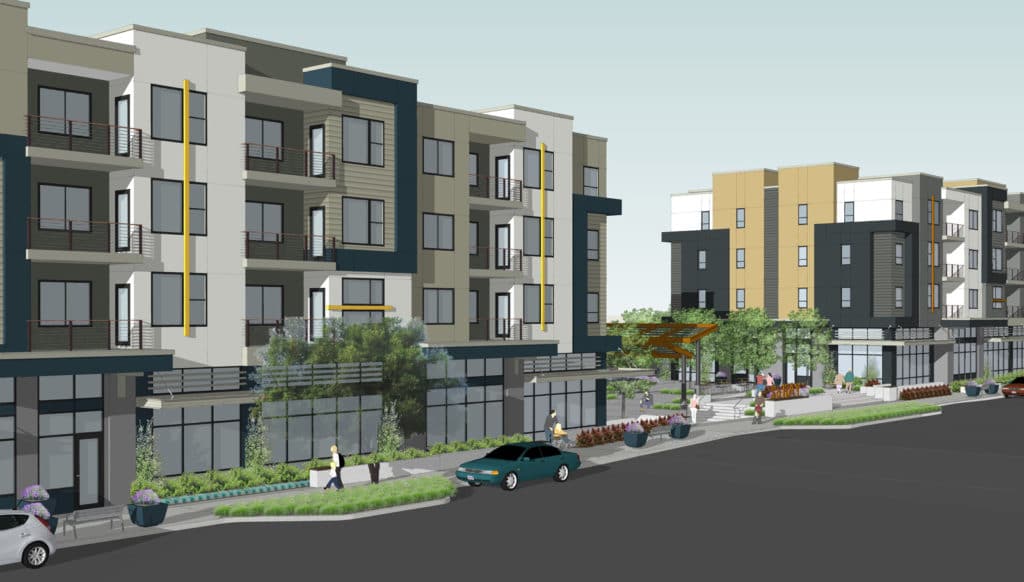 IT team was a single architect—a full-time employee who divided his attention between architectural design and day-to-day technology troubleshooting for the office. The system allowed Milbrandt to get by, but it limited how far the company could advance.
That's when they met Kevin Gemeroy and the Dynamic Computing team. Dynamic Computing took on Milbrandt's managed IT needs, freeing up the Milbrandt team to focus on their business's real passion: great residential architecture.
Kevin and the Dynamic Computing team helped Milbrandt thrive with effective technology solutions, familiarizing themselves with Milbrandt's needs and identifying areas for growth. "From the outset, we saw the potential for growth–not only in Milbrant's hardware and day-to-day management, but in how technology played a key role in their long term strategy," Kevin remembers. "They're one of our early clients, and it's a pleasure to be a part of their evolution."
When it came time for the architects to relocate to Kirkland in 2007, Dynamic Computing was ready to make that move swift and painless.
The Boom
While many architecture firms felt the pinch through the 2008 recession, Milbrandt experienced a steady flow of business, and in 2013, they decided to strategically grow their team.
Dynamic Computing was ready. "We've tripled in size in the past five years," recounts Rick. "And Kevin and his team worked right alongside us. Dynamic Computing scaled their services to our growth, making sure we had exactly what we needed to work seamlessly at as a team. We never had to question the IT side of our growth. They set us up for success."
In 2018, Milbrandt doubled their office square footage, expanding into a neighboring unit. "We added ten workspaces, a new conference room, and a new server room," Rick says. "Dynamic Computing made that growth natural."
It was then that Milbrandt also began using RingCentral, a new unified communication platform recommended by Dynamic Computing. The Milbrandt team's response: "We're finding new ways to make the system work for us. Our team loves the chat and video conferencing features!"
The Present
Now, Milbrandt is looking to the future of their company with Dynamic Computing on their side.
Letting Dynamic Computing handle Milbrandt's big-picture IT strategy empowers the Milbrandt team to focus on industry-specific work. Rick specializes in customizing AutoCAD software to fit his company's needs, allowing him to automate tasks and increase productivity. Dynamic Computing gets this.
"When Dynamic Computing works with us, they know they're working with a customized installation, and they're prepared to handle it," Rick says. "They tailor their services to our specific business. They know how we work, they know how we like things set up, and they continue to make the IT management experience smooth and effective."
As for the day-to-day operations of their IT systems, Dynamic Computing raises the bar. "Recently, a hard drive started to fail," Jana Couron, Milbrandt's office administrator, remembers. "Before we ever detected a problem on our end, Dynamic Computing's monitoring team had identified the issue, ordered the new part, notified our team, and set up a plan for replacement. And that's their standard. They're proactive. They monitor, respond to, and plan for all of our technology needs."
Milbrandt is pushing their business forward and making technology work for them. That's the power of managed IT. That's the power of Dynamic Computing.