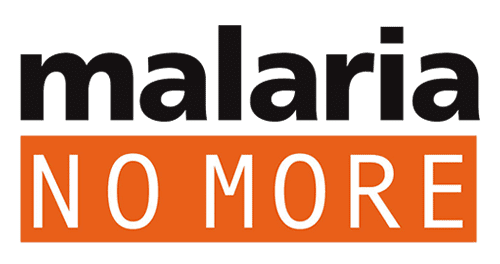 IT Infrastructure Case Study: Malaria No More
Malaria No More (MNM) is a nonprofit with one mission: To eradicate malaria in our lifetime. They work globally, have offices in Seattle, New York City, and Washington D.C., and they depend on fast, reliable, and collaborative technology to accomplish their mission.
In 2015, MNM seized an opportunity to relocate their New York headquarters to Seattle. The move was a strategic opportunity for the organization to become a part of Seattle's robust global health community, which includes many big players in the malaria fight.
The problem was that MNM had outdated and unreliable IT infrastructure that was already on the verge of collapse and wouldn't survive a cross-country move. These IT limitations regularly prevented their staff from working effectively and MNM wanted to start fresh and outfit their new Seattle headquarters with efficient and budget-friendly information technology without disrupting their operations in other states.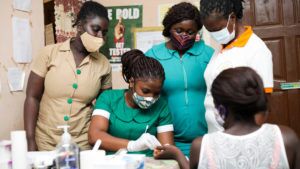 "We were asking the impossible," Linley Kirkwood, MNM's Operations Officer, remembers. "But Dynamic Computing took time to dive in and understand us and our business needs." With only fifty-three days to move MNM's entire IT infrastructure from New York to Seattle, Dynamic Computing created a plan and rose to the challenge, completing the work a week ahead of schedule.
"We started by sitting down for an in-depth white board session with the MNM team," says Russ Stewart, the VP & IT Director of Dynamic Computing. "We listened to their concerns, learned about their business, and created a detailed, strategic plan to modernize and move their IT systems across the country."
This was a key differentiator for MNM. Whereas other vendors responded to their RFP with similar solutions, Dynamic Computing took it a step further. Kevin Gemeroy, the company's President & CEO described it this way, "We countered their initial RFP with a more strategic and comprehensive approach. Our solution set the organization up for success from day one by directing our efforts and their dollars toward more efficiently achieving their goals."
DC's team got to work. They virtualized the current servers, migrated their systems and data, installed new equipment, secured the network, and installed communication & telephony infrastructure for their new workspace, all the while navigating the landmines of a challenging and problematic legacy system. "The risks were extensive," said Kevin of Dynamic, "But it's a testament to our team's preparation and execution that this project was such a resounding success."
"Kevin and his team made us feel comfortable in the middle of a storm of activity. They were our trusted vendor and partner, and we had total faith in their expertise," Kirkwood says. "They took care of our tech while we focused on liquidating our New York office and managing the numerous moving pieces of relocating our organization forward during the transition."
Once MNM's team arrived in Seattle, Dynamic Computing's team took things to the next level. Understanding the not-for-profit's IT budget, the team at Dynamic equipped Kirkwood with the necessary knowledge to train her own team on the new software solutions they'd just implemented. "They translated IT into the language of our business," MNM says, "and that made all the difference."
Two years after their dramatic move, MNM is fully rooted in Seattle, pursuing the end of malaria and trusting Dynamic Computing to manage their technology as they continue to grow. Kirkwood praises MNM's relationship with Dynamic, saying, "We leave our IT in Dynamic Computing's strong and very capable hands, so we can spend more time on our organization's priorities." She continues, "We're a virtual, global organization with offices in New York, DC, India, Kenya, and Cameroon. Dynamic Computing helps us implement tools we need to better collaborate with team members around the world."
Photo by Esther Havens / Malaria No More