Our Foundational IT Assessment
The first step to any great partnership is a conversation. We'd like to learn about your business and goals, and we'll talk about how we can use technology to make them happen. If we're on the same page, we conduct an in-depth Foundational IT Assessment – a comprehensive evaluation to determine the needs of your company, technology, and team.
Our investigation, analysis, and presentation builds the foundation for our relationship as we partner with you to move from tactical fixes to strategy, planning, and optimization. Learn more about our process below:
Collaborate
First and foremost, we want to get to know you better. We'd like to hear to your story, learn about your goals and plans, and strategize on how we can help you achieve them through the use of technology.
Collect
Next, we need good, hard data. We'll need to survey your team and run through discovery on your IT systems to find out what you've got, how current it is, and how we can work our magic on it. If you've already got a solid inventory of software, devices, infrastructure, and services, then we'll breeze right through this part.
Develop
Once we've got all the info we need, we'll huddle up internally and get to work. We'll identify key issues and objectives and produce graphical reports on your system that'll help you truly understand what you have. Most importantly, we'll figure out a plan of attack to get your tech whipped into shape and working the way you want in no time!
Deliver
The final step is our presentation! We'll roll out the red carpet at our office for a full briefing on the state of technology in your business, and our plan to bring it up to speed. You'll get to see our operations first hand, and most importantly, you'll see how we've used technology to grow and improve and achieve our goals. Best of all, we'll create a vision for yours as well.
Fifteen Years & Still Growing

Milbrandt Architects has grown from 6 to 25 employees throughout the Great Recession and the subsequent boom. They've transformed from a small office in Bellevue to a powerhouse of residential architecture on the Eastside under the leadership of their Senior Principal, Rick Tolleshaug.

From office moves, to system upgrades, to scaling to support their growth, Milbrant Architects has undergone major changes to every aspect of their business and IT infrastructure.

Read about Milbrandt's journey and how Dynamic Computing has been right by their side for over 15 years, helping to make their dream a reality.

From skeptics to believers

Pacific West Construction & Maintenance didn't see the value in having great IT after dealing with one too many mediocre managed IT service providers.

Dynamic Computing took the time to understand their business and goals and put the right solutions in place starting on day one.

The result transformed their perspective and their technology, enabling their team of 75 to work in ways they'd only dreamed of.

NYC to SEA in < 53 days

Malaria No More had less than two months to modernize their IT infrastructure and prepare for an IT migration as they moved their headquarters from New York City to Seattle.

With 25 people spread across locations in three states and four countries, they couldn't afford downtime or delays.

Dynamic Computing pulled off the impossible and rebuilt their entire IT infrastructure in record time.

Less Time on Tech, More Time on Mission.

KCSARC is a community-based nonprofit sexual assault resource center providing comprehensive services to survivors and their families throughout King County, Washington. They help adults and children of all ages, genders, races, and cultural backgrounds regain their lives following sexual assault and abuse.

King County Sexual Assault Resource Center needed to focus on serving survivors of sexual assault, not IT.

Read about their success here.

Practicing the Business of Law

Ellis, Li & McKinstry PLLC understands firsthand the adaptability, organization, and responsiveness to regulatory changes required by legal services in today's world.

A mid-sized Seattle law firm with a broad practice offering and deep sense of service, they consider exceptional IT tools to be critical to the success of their firm.

Ellis, Li & McKinstry PLLC rely on their IT infrastructure to build business strategy, adapt to present day challenges, and enable their attorneys to practice law.



Cutting Edge Management

Blanton Turner, as real estate and property management leaders depend on seamless technology systems. Reliable IT is an essential part of their service offerings. From handling tenant transactions to maintenance task tracking to operating security systems and elevators, IT has to work.

With 82 properties and 1.2 million square feet of commercial space to manage, traditional real estate IT services could not keep up.

The Blanton Turner principals turned to Dynamic Computing. They've never looked back.
We've tripled in size in the past five years, and Kevin and his team worked right alongside us. Dynamic Computing scaled their services to our growth, making sure we had exactly what we needed to work seamlessly at as a team. They set us up for success.

Rick Tolleshaug, Senior Principal Architect / Milbrandt Architects

They create custom solutions to our business's unique challenges, and we truly feel like their team is an extension of ours.

Zack Hill, CEO / Pacific West Construction & Maintenance

We leave our IT in Dynamic Computing's strong and very capable hands, so we can spend more time on our organization's priorities.

Linley Kirkwood, Operations Officer / Malaria No More

Dynamic Computing can add a lot of value that most nonprofits don't believe is available to them. Nonprofits are selling themselves short if they don't entertain the idea that paying for first-class service returns every penny through increased productivity.

Ashleigh Vessey, Administrator and Special Projects Manager / King County Sexual Assault Resource Center

Dynamic Computing understands what we need to do as a law firm. They're keenly aware of our industry regulations and licensure requirements, and they keep our office on the cutting-edge of security. They operate as part of our team to ensure confidentiality and excellence at every turn.

Lana Floyd, Managing Partner / Ellis, Li & McKinstry PLLC

Dynamic has set us up well to roll things out. It's definitely a partnership. The world is changing quickly, and we're on a platform that allows us to make those changes and excel in the process.

Paul Paulson, Operations & Technology Director / Building Changes
Ready to take the next step?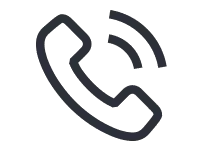 Ready to talk? Let's set up a call: (206) 284-6200.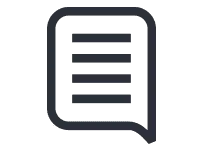 Wondering what it takes to become a Dynamic Computing client? Learn more about Our Process of becoming a client.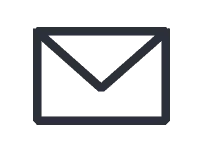 E-mail work better? Drop us a line at hello@dyncomputing.com or contact us here.