One of the biggest requests we hear from the architecture firms we work with is that they wish their employees could work from home more easily. Between Seattle's traffic now ranking as third worst in the nation and the fact that most new people entering the workforce are millennials (who expect the ability to work remotely at least occasionally), making it easy for your team to work from anywhere is becoming more and more important to attract and retain the right talent to grow your architecture practice.
We have a recipe to do just this, tried and prove in Seattle Snowpocalypse of February 2019, and one you can implement in house to enable your flexibility in your own team.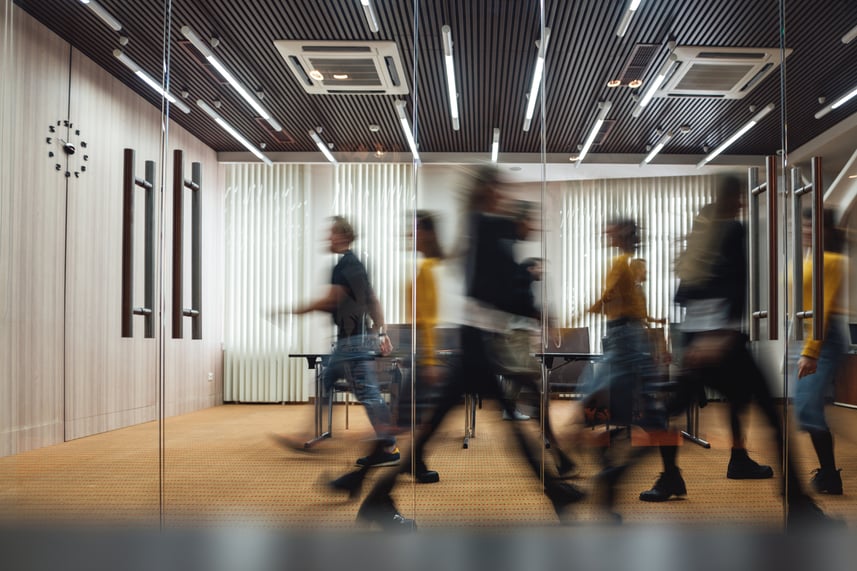 Here are a few platforms that are worth considering if you're trying to get a leg up on working remotely and grow your architecture firm:
Office 365.
It probably goes without saying, but having a comprehensive email and productivity suite is a critical step toward working remotely. Our platform of choice? Microsoft Office 365. It's the best of the big two email platforms (the other being Google's G Suite), with superior centralized management, security, and better productivity tools (i.e. a full version of MS Office) than other competitive options. If you're still running an on-premise Exchange server, you should strongly consider moving to Office 365 which is a clear step up in reliability and productivity. It's worth looking into a hybrid deployment if you'd like the best of both worlds!
Office 365 also includes great features like OneDrive for personal storage, Teams for collaboration, and PowerBI for data analysis and visualization.
RingCentral.
Having a single platform for all of your business communication is an awfully helpful tool to begin with. Add to that the ability to use your business phone number for calling, texting, faxing, and more from any device, and you've got a win. Throw in instant messaging and team collaboration and it gets even better. Best of all? RingCentral Meetings allows for conference calls, video chats, screen sharing, and more, all from any device (personal or business) and on any platform (PC, Mac, iOS, and Android).
RingCentral acts as a replacement for your business phone system and runs digitally using VoIP technology (voice over internet protocol). It's also compatible with more traditional phones and conference speakerphones for users who prefer the traditional methods while still offering the benefit of a unified communication platform. It all amounts to a huge help when you're trying to work remotely.
Dropbox Business.
It's pretty challenging to get your work done remotely if you don't have access to your files. With Dropbox Business, you can replace your company's file server with a cloud-based platform to handle file storage, sharing, collaboration, and more all in a secure and centrally-managed fashion.
If you have more than one location, Dropbox shines even brighter. With native Autodesk integration, Dropbox allows you to access your CAD drawings from anywhere.
Remote Desktop.
One of the biggest barriers to architects working from home is the lack of access to the applications they have available in the office. By using Microsoft's Remote Desktop feature (included in Windows Professional or Enterprise), you can remotely control your CAD workstation from home! This provides you access to all of the same applications without having to buy a second workstation or pay additional monthly licensing fees.
For increased security, make sure you use a VPN client (such as WatchGuard's SSL VPN) or have your IT administrator set up a Remote Desktop Gateway on one of your company's servers.
What tools does your firm use to enable your team to work from home?
Drop us a line at hello@dyncomputing.com and let us know!
A little about us: Dynamic Computing provides managed IT services, IT support, IT consulting, & cyber security services to top-performing small to mid-sized businesses in the greater Seattle area. We're focused on being the premier managed IT services firm in the Pacific Northwest, and we act as a complete IT solution for companies that don't have internal IT departments. Our clients typically range from 10 to 200 employees and we work primarily with professional services firms in the Puget Sound Region.
About the author: Kevin Gemeroy is the President & CEO of Dynamic Computing, a company he founded while in Business School at the University of Washington. He's was recognized as a 40 under 40 honoree by the Puget Sound Business Journal in 2018 and as Washington State's Mr. Future Business Leader by FBLA in 1998. He resides in Seattle, Washington.