With hundreds of architectural projects, multiple design teams, and an active business, maintaining control of your firm's file structure is tough. Dropbox Business makes it easy to access, navigate, and organize your firm's files efficiently and from anywhere.


Establish a hierarchy.
We've given deep consideration to a variety of file-sharing services, and we're beyond impressed with the usefulness of Dropbox Business for architecture firms. Their folder hierarchy allows your IT team to create a file structure that makes sense for your business. Unlike Dropbox Personal, A proper Dropbox Business folder structure allows your IT team to control the structure of your digital Dropbox files and access them easily. You can choose exactly how you want to organize your folders and files and what your team sees first, so everyone on your team knows where to put things and how to find them. Straightforward folder organization means less time wasted on tech issues and more time getting stuff done.
Choose what you share...and how you share it.
Dropbox Business gives you control. You can invite people to a single file or an entire shared folder and give them view-only or editing permissions—your choice! Every person you invite can view and access the folders, subfolders, and files from their Dropbox account, and you'll always be able to see who else has access.
And for your team's existing Dropbox users, Dropbox Business affords you the opportunity to reclaim control of those unofficial accounts that pop up in around the office.* You can bring the non-business accounts into the fold and ensure that your company's files are safe, accessible, and within your IT team's control.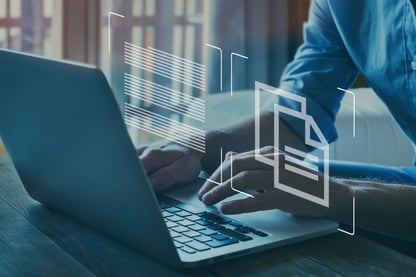 Even better, Dropbox allows you to painlessly share files with your clients and contractors outside your organization, regardless of whether they have an account.
Know that you're always working with the latest file.
With real-time syncing across all your Dropbox files and folders, you know that you're always working with the latest file version. We frequently hear our own clients praise the time-saving nature of Dropbox Business for architecture firms.
After years of working with slow and cumbersome software and VPN solutions to sync and share large files, Milbrandt Architects' design teams can finally work more efficiently and with less distraction. Their architects can save and share files without the dread and hassle of long wait times.
"Dropbox allows our team to quickly share, open, and collaborate on large files without missing a beat," says Jana Couron at Milbrandt Architects. "Dropbox keeps us in sync without disrupting our workflow."
Integrate with Office 365.
Unlike Dropbox Personal, your Business account works with Office 365. Simplify your team's workflow with Dropbox's Azure AD integration. The AD integration allows your IT team to quickly set up single sign-on and manage accounts automatically in Dropbox Business.
Office 365 and Dropbox Business have also teamed up to enable real-time, native co-authoring capabilities in Excel, PowerPoint, and Word files, meaning that your team can work on any project on any device from anywhere at any time. That's efficiency.
Feel secure.
Dropbox Business gives you control over your firm's files. You can rest easy knowing that your tech team can monitor, manage, and secure your designs at all times and from all places. With unparalleled security, unlimited storage space, and complete control over your entire file structure, you know that your projects can progress without fear of compromising or losing key files.
A little about us: Dynamic Computing provides managed IT services, IT architecture support, IT consulting, and cybersecurity services to top-performing small to mid-sized businesses in the greater Seattle area, with special emphasis on IT for architecture firms. We're focused on being the premier managed IT services firm in the Pacific Northwest, and we act as a complete IT solution for companies that don't have internal IT departments. Our clients typically range from 10 to 200 employees and we work primarily with professional services firms in the Puget Sound Region.
*Did you know that nearly every architecture firm in the Seattle area has a ton of free personal Dropbox accounts being actively used? In fact, over 98% of the Dropbox accounts in use aren't the Business version and therefore aren't centrally managed by IT.