Join the team!
We're always looking for great talent to join our crew. If you're interested in joining a small (but growing) group of the coolest IT guys and gals around, let's talk.
Our current openings are below, but if you don't see something you like, we still want to hear from you! We're looking for the right folks, and we've been known to call an audible from time to time.
PS: you don't have to be a tech guru to work here – most of the people we hire come from outside the IT industry. That said, it's still important that you know the difference between a mouse and an iPhone. Just saying.
Growing company with great employees that actually care about you and know how to have fun. A healthy, changing environment where you feel like you actually contribute.

Glassdoor Review/ Jan 24, 2017 / Current Employee - Service Technician in Seattle, WA

Fun, exciting and enjoyable workplace. Great place to move up in a company, with them working with you to find the spot you enjoy the most. Teammates and management are there to support you anyway they're capable of.

Glassdoor Review/ Jun 17, 2016 / Current Employee - Anonymous Employee in Seattle, WA

Dynamic Computing is truly the best company I have ever had the privilege of working for. There's a very long list of "pros" for working here but it boils down to this: the owner of the company (Kevin) and his management team knows what they're doing and they care about how it gets done.

Glassdoor Review/ Jun 17, 2017 / Current Employee - Anonymous Employee in Seattle, WA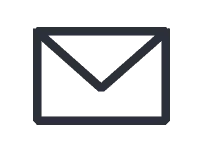 Drop us a line anyway! Send us your resume, and tell us why you're the right person to join our team: careers@dyncomputing.com.